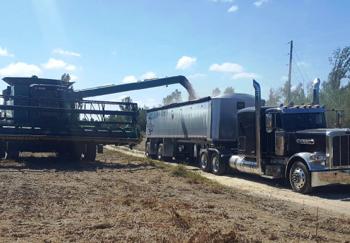 Mission Statement
Our Mission is to provide outstanding service while maintaining the highest safety standards and reasonable freight pricing.
About Us
Tumbleweed Express Inc. is a trucking company based out of Westminster MD that was established in 2000 by Roy Pool. Roy's father was a truck driver for over 30 years and it was Roy's dream to start a trucking company. Roy purchased his first truck in 2000 and the 2nd and 3rd truck followed shortly thereafter. Tumbleweed Express, Inc has grown to include 30 trucks and 4 office personnel. We have worked hard to establish ourselves as one of the leading trucking companies in Maryland and strive to maintain an excellent reputation in the industry.
Safety
Safety is of the utmost importance to us. We have a DOT rating of satisfactory or better than the national average. We have no major claims on our insurance. All of our drivers meet the safety requirements set by us and our insurance company and attend semi-annual safety meetings.
Geographical Route
As far south as Central Florida
As far north as Western New York State excluding the New York City area
As far west as Central Texas and Minneapolis

References
Available Upon Request